BENEFITS OF SOLID FLOORING IN THE SPRING
David Jackson | Solid Flooring | March 12, 2019
Along with the change in seasons, springtime can bring some inherent issues into the house. Literally. Depending on your family size, hobbies, and the type of yard you have, choosing solid flooring may be the best option for you. Carpet DOES have its advantages. It can help protect against slips, falls and drops, it has extra padding - providing more foot comfort, it is warm and is noise absorbing. But left untreated and mismanaged, carpets can absorb airborne particles and debris that are transferred from the outside to your living space. Even with routine cleanings, carpets can absorb allergens into its deepest layers, making it very hard to remove them. If you have a family with lots of "in and out" traffic, have indoor pets, or if your front and backyards are not in the best of conditions - with dirt, mud, etc, a solid floor choice like hardwood, tile, or laminate may be the solution for you.

We are Village CARPET Shop, but we sell more than just carpet. Here are some things to consider should you decide to choose a solid floor for your home.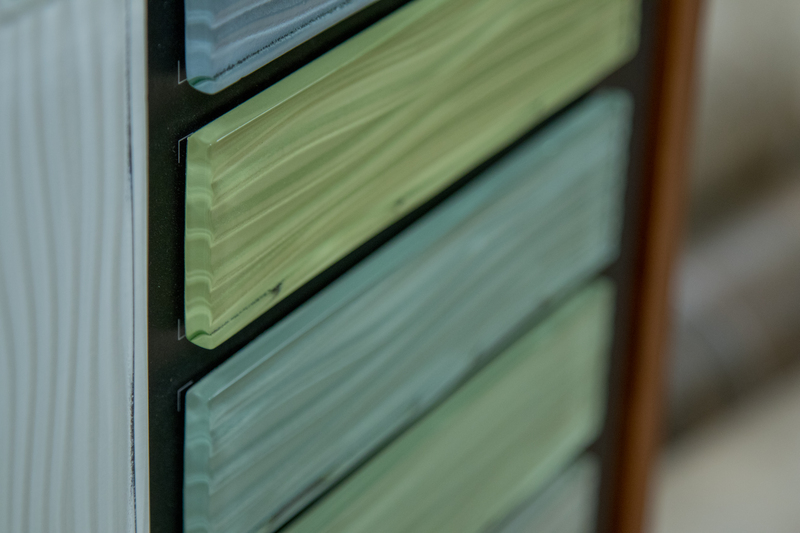 EASY TO CLEAN
Hardwood, laminate, and tile floors are very easy to clean, as they do not accumulate a lot of dirt, dust, and debris. A weekly cleaning procedure involves vacuuming, moping, and keeping the floor dry. Solid floors have a minimal maintenance schedule compared to carpet. They are naturally spill and stain resistant, are much easier to identify messes, making cleaning even more effective.
HEALTHY INDOOR AIR QUALITY
Solid floors are a healthy choice for interior environments. There are no fibers that can trap dust, pollen, particles, animal dander, and allergens that can occur with carpets. They are the best choice of flooring with allergy sufferers, and contribute to healthier indoor air quality.
STRENGTH AND DURABILITY
Solid flooring is finished to certain standards and can last for generations. Able to withstand active workspaces and heavy foot traffic, quality solid floors are tough, hard-wearing, and have long term durability.
PET PROOF
If you are an animal lover, you know the difficulties experienced with having a pet inside your house. Cleaning up those accidents and other pet-related incidents is much easier on a hard, solid surface. Some people feel that it is impossible to keep their carpet clean because stains can soak in and settle permanently. In contrast, solid flooring is smooth, with a solid, hard surface that can be easily wiped clean - even if you don't catch the spill right away. With indoor pets, you will have a more clean and sanitary environment where hardwood, laminate or tile is installed.
A GREAT LONG-TERM INVESTMENT
Choosing solid flooring increases the value of your property. Although most hardwood, laminate, and tile floor options can cost more on the front end, due to their durability and long-lasting qualities, you will recoup the initial expense over time. Solid flooring can actually become a strong resale argument, enabling a faster sale and a higher sales price should you decide to sell.
HIGH-QUALITY LOOK
Along with an elegant, high-end aesthetics, solid floors offer the warmth, beauty, and value which never goes out of style. Your floors will cause your home to look more spacious wherever they are installed.
BETTER ACOUSTICS
A properly installed hardwood, laminate, or tile floor will provide a more lively and responsive environment. Your music and surround-sound systems will be easier to hear with more clarity and volume.
AGELESS QUALITY
When other floors will begin to look tired and worn, your solid floors will still look beautiful and become more valuable as time goes by. Also keep in mind that unlike carpeting and vinyl, hardwood floors can be refinished rather than replaced when the finish needs an update.
CHOICES
Solid flooring offers a wide range of appearances. There are many colors, styles, stains, and types available. In addition, you can choose between pre-finished and unfinished floors. If you want to soften the look and get some of the benefits of carpeting in a room, you can lay down an area rug to cover as much of the space as you wish. Installed carpet does not have that benefit. No matter how diverse and unique your needs are, Village Carpet Shop has many flooring options for you to consider.
MIX IT UP
Carpet does have a great appeal - especially in children's rooms, bedrooms and in other areas where you want more warmth, foot comfort, and areas that are more quiet and relaxing. Many of our customers choose a variety of flooring options, installing carpet in some areas and solid flooring in other places in the house.
Regardless of your flooring needs, the professionals at Village Carpet Shop have what you need. Whether it's residential or commercial, you will find the latest trends and flooring options in our warehouse, along with the best prices and personalized quality customer service. Contact us today and give us the opportunity to show you the many options you have this spring!
---